Florida's Premier Marine Geochemistry Programs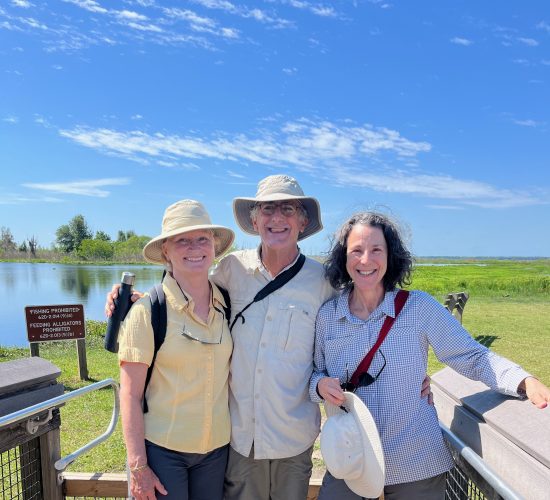 Nestled along the southeastern coastline of the United States, Florida is not only famous for its sunny beaches and picturesque landscapes but also for its thriving marine science programs. Among the various fields within marine science, marine geochemistry plays a pivotal role in understanding the Earth's oceans and their intricate chemical processes. This article will uncover the best college programs in Florida that offer top-tier marine geochemistry education and research opportunities.
University of Miami
The University of Miami's Rosenstiel School of Marine and Atmospheric Science (RSMAS) is synonymous with excellence in marine geochemistry. In Miami's vibrant city, RSMAS offers an unparalleled educational experience and access to cutting-edge research facilities.
The marine geochemistry program at UM encompasses many topics, including ocean chemistry, biogeochemical cycles, and climate change. Students benefit from working closely with esteemed faculty members and have access to the Gulf Stream and the rich marine ecosystems of the Florida Keys for hands-on research opportunities. Collaborative efforts with NOAA and other leading research organizations elevate UM's aquatic geochemistry program to a league of its own.
Florida State University
Florida State University (FSU), situated in Tallahassee, boasts a distinguished marine geochemistry program within its. Department of Earth, Ocean, and Atmospheric Science. FSU's program is renowned for its comprehensive curriculum and its commitment to exploring the complex interplay of ocean chemistry and global climate systems.
What sets FSU apart is its interdisciplinary approach, allowing students to collaborate with experts in diverse fields such as biology, geology, and physics. The university's proximity to the Gulf of Mexico and the Atlantic Ocean provides ample hands-on research and fieldwork opportunities.
University of Florida
The University of Florida (UF) in Gainesville may not have a coastline, but its marine geochemistry program within the Department of Geological Sciences is a hidden gem. UF's program unravels the chemical processes that shape coastal and marine environments.
UF distinguishes itself by strongly emphasizing analytical chemistry and advanced instrumentation, equipping graduates with the skills to analyze complex marine samples accurately. Graduates often find themselves well-prepared for careers in academia, government agencies, or private industry.
Florida Atlantic University
Based in Boca Raton, Florida Atlantic University (FAU) boasts an outstanding marine geochemistry program. As part of its Harbor Branch Oceanographic Institute. Known for its emphasis on applied research and practical solutions to real-world maritime challenges, FAU stands as a prominent choice for marine science enthusiasts.
FAU's coastal location on the Atlantic Ocean grants students easy access to diverse marine environments, from coral reefs to estuaries. The university's state-of-the-art research vessels and laboratories provide an ideal setting for hands-on learning. Graduates often contribute to critical environmental conservation and marine resource management projects.
Florida Institute of Technology
The Florida Institute of Technology, nestled in Melbourne, offers a robust marine geochemistry program as part of its Department of Ocean Engineering and Marine Sciences. This program focuses on applying geochemical principles to address maritime environmental challenges.
Florida Tech's commitment to small class sizes and a personalized educational experience distinguishes it. Students receive individualized attention from faculty members and collaborate closely on research projects. The university's proximity to the Atlantic Ocean and the Indian River Lagoon offers an exceptional natural laboratory for studying marine geochemistry.
Florida's coastline, diverse marine ecosystems, and world-class research institutions make it a prime destination for aspiring marine geochemists. Whether you're drawn to the lively atmosphere of Miami, the academic excellence of Tallahassee. Or the research-focused environment of Boca Raton, you'll find a program that aligns with your interests and aspirations.
These marine geochemistry programs in Florida share a joint commitment to advancing. Our understanding of the chemical intricacies of our oceans. Whether your dream is to explore the depths of the sea or contribute to climate change and environmental preservation solutions. Florida's marine geochemistry programs provide a solid foundation for a rewarding career in this fascinating field. Dive in and embark on your journey towards becoming a marine geochemistry expert in the Sunshine State.
Additional Information
David Hastings Marine Science