Why Should I Study Marine Biology?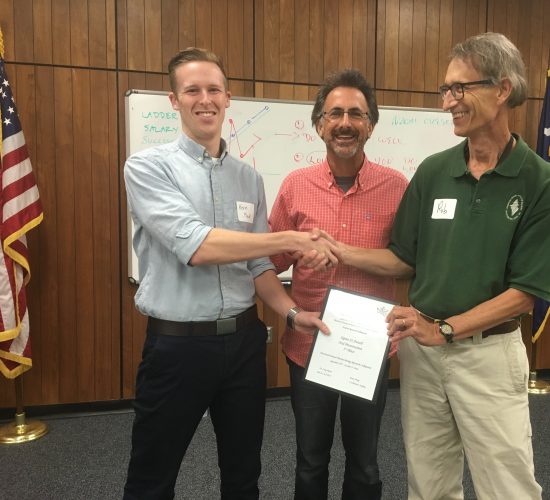 If you study marine biology, you will learn more about the world of marine science and become more knowledgeable about it. It will also help you to have the opportunity to perform research and job duties. In addition, it will allow you to earn a good salary.
Writing and communication skills
Having good writing and communication skills is a must for anyone in a field like marine biology. Scientists are required to write about their findings, and scientists who can write well will be able to ensure that their work gets read by a wider audience.
Marine biologists spend most of their day in an office environment, writing research reports, but their work also includes some practical work. They may need to travel to a deep sea bed to test the salt levels in the water, and they may need to use specialized equipment and research boats.
In order to perform their jobs well, marine biologists must have good communication skills as well as a healthy dose of problem-solving. They must also be familiar with research equipment and have a good working knowledge of research protocols. They may also need to make presentations about their research.
Often, a marine biologist works in a team, and they will be working with other scientists, researchers, and engineers. They will need to be able to communicate effectively, both with each other and with the public.
Research opportunities
Biological oceanography, which is the study of marine biology, includes research on all types of ocean organisms. The field involves all oceanic life, including animals, plants, and microbes. The research is carried out in several different settings, including the ocean and estuarine areas.
There are many research opportunities available to undergraduate students interested in coastal science, including marine biology. You can work in laboratories at colleges and universities or at local aquariums. Alternatively, you can work for a non-research organization, such as a museum or a conservation group.
Marine mammal research is a popular area of study. These mammals include marine mammals, cetaceans, and pinnipeds. Research in this field includes examining behaviors and the effects of climate change. Many studies use tissue samples from dead animals.
Other areas of marine biology include mariculture, a type of farming shellfish, and marine fish. The field of molecular biology is also related to marine biology. Researchers use techniques from biochemistry and molecular biology to study the chemical composition of marine organisms.
Salary
Those who are interested in studying marine biology may be interested to know what the average salary is for a marine biologist. Marine biologists are involved in a wide variety of fields and may work in aquariums or research labs. Their duties may include collecting samples from marine populations and conducting field experiments. They also work to assess the impact of human activities on marine animals. They may study the effects of environmental degradation on marine species and write reports for academic journals.
Marine biologists can expect to earn an average of $62,500 annually, with the top 10 percent making over $95,430. Their salaries vary based on their location, education, and industry. Those who live on the coast may enjoy higher salaries, while those in the central or eastern states will earn less.
While a degree in marine biology is usually a requirement, many employers prefer applicants with industry experience. An apprenticeship in marine biology can provide invaluable training in the technical aspects of the field.
Job duties
Generally, marine biologists are employed by government and private organizations. They study marine life, conduct research, and write scientific articles. They also advocate for the protection of the marine environment.
The job of a marine biologist is a challenging one. They must be meticulous, analytical, and have a strong interest in the marine environment. They also have to be able to work in different locations and weather conditions.
Most marine biologists are employed by state and federal government agencies. They may also be employed by consulting firms or educational institutions.
Marine biologists spend a significant amount of time in the field, conducting research and traveling to various locations.Fieldwork can be physically and emotionally demanding. In some cases, fieldwork can be dangerous.
Marine biologists use a variety of equipment to conduct their research. They use sedimentary analysis, visual recording techniques, and technological devices to collect evidence. They may also be required to conduct practical experiments.
Marine biologists usually do their research out in the field, but some can also do their work in a lab. Some fieldwork requires scuba diving for specimens. The job can require long hours, as the biologist spends up to half his time outdoors.
Additional Information
David Hastings Marine Science